March 22, 2022
vVenues receives two new awards in G2's spring report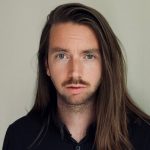 G2 is a survey company that every year analyzes customer satisfaction and user experiences in a number of different SaaS services. Today, the spring report 2022 was published, which includes experience and customer satisfaction for virtual meeting- and event platforms. vVenues receives two new awards, "High Performer" and "Easiest to do business with". The awards are based on customer interviews and a balanced evaluation model with influence from a large number of different parameters.
In connection with the report, a matrix is ​​also published in which various service providers in the global market are positioned based on a mix of customer reviews, functions and market presence. Here, vVenues is one of eight companies that get a position within High Performers in the enterprise segment, which indicates the hightest customer satisfaction and functionalities with a focus on enterprise virtual events.
"We are extremely proud to receive a receipt that we have created an absolutely world-class product, in most parameters we also beat many of the most established service providers on the global market. It is great that our product, which is based on the physical event, is valued so highly by our customers."
– Says Axel Murman, Chief Product Owner at vVenues.

Read the reviews here: g2.com/products/vvenues/reviews
Curious about moving your event online?
Book a demo today and see how vVenues can help to strengthen your brand and business.
Book a Demo