May 30, 2022
The Resilience Hub teams up with vVenues ahead of COP27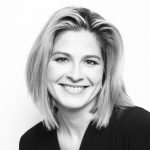 Anastasia Lodhi
Growth Manager
As the new era of hybrid communication unfolds in an era of uncertainty, one thing remains steady: sustainable innovation and commitment to foster human connection through the reimagination of events. And this is reflected in our partnerships and collaborations.
"We are happy to announce that we will collaborate with vVenues to develop an inclusive and engaging space for the Resilience Hub at COP27, and ensure that the many diverse local participants can easily engage into COP27 and have their voices heard" – says Ida Gabrielsson, Partnership and Engagement Officer at Global Resilience Partnership (GRP).
vVenues is the leading brand experience platform that enhances virtual and hybrid features to drive deeper engagement, more productive and engaging Interactions for the new sustainable, remote and hybrid options.
"As event and communications professionals, we are responsible for a large amount of carbon footprint left on this Earth every year. And hence, it is of utmost importance to inculcate practices which can not only make our planet better but also can cut down on financial resources," – says the CEO of vVenues Mats Milleblad.
By making audience engagement infinitely scalable and accessible, organizations now have the potential to use events to communicate and engage more frequently and effectively. For instance, participants from around the world can interact and engage with each other more easily than before. Team kickoffs no longer need to be limited to only one time a year but can be conducted quarterly or even monthly. Career fairs can attract qualified candidates from a broader talent pool. Diversity initiatives can become less performative and more meaningful when tools exist to truly engage communities in a dialogue, rather than just force them to listen.
Create your Virtual Experience
Create your own Virtual Experience and see how vVenues can help to strengthen your brand and business.
Get Started