March 11, 2022
Product Update 🚀 Realtime Analytics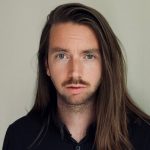 TLDR: Analytics for Everything
✨ Realtime Analytics
Major update for the Event Builder. You can now see how attendees move between view in real time. We also have a summary of video rooms, chat groups and more. Top Attendees list the most engaged users at your event.
✨ Action Point Tooltips
When you hover the pointer over an Action Point, a sign title tooltip will be displayed.
🐞 Date Picker – Date Picker highligt the avalible dates within the event
🐞 Speed Networking – Emojis and Chat are now back in the Speed Networking area
Curious about moving your brand in to the Metaverse?
Book a demo today and see how vVenues can help to strengthen your brand and business.
Book a Demo