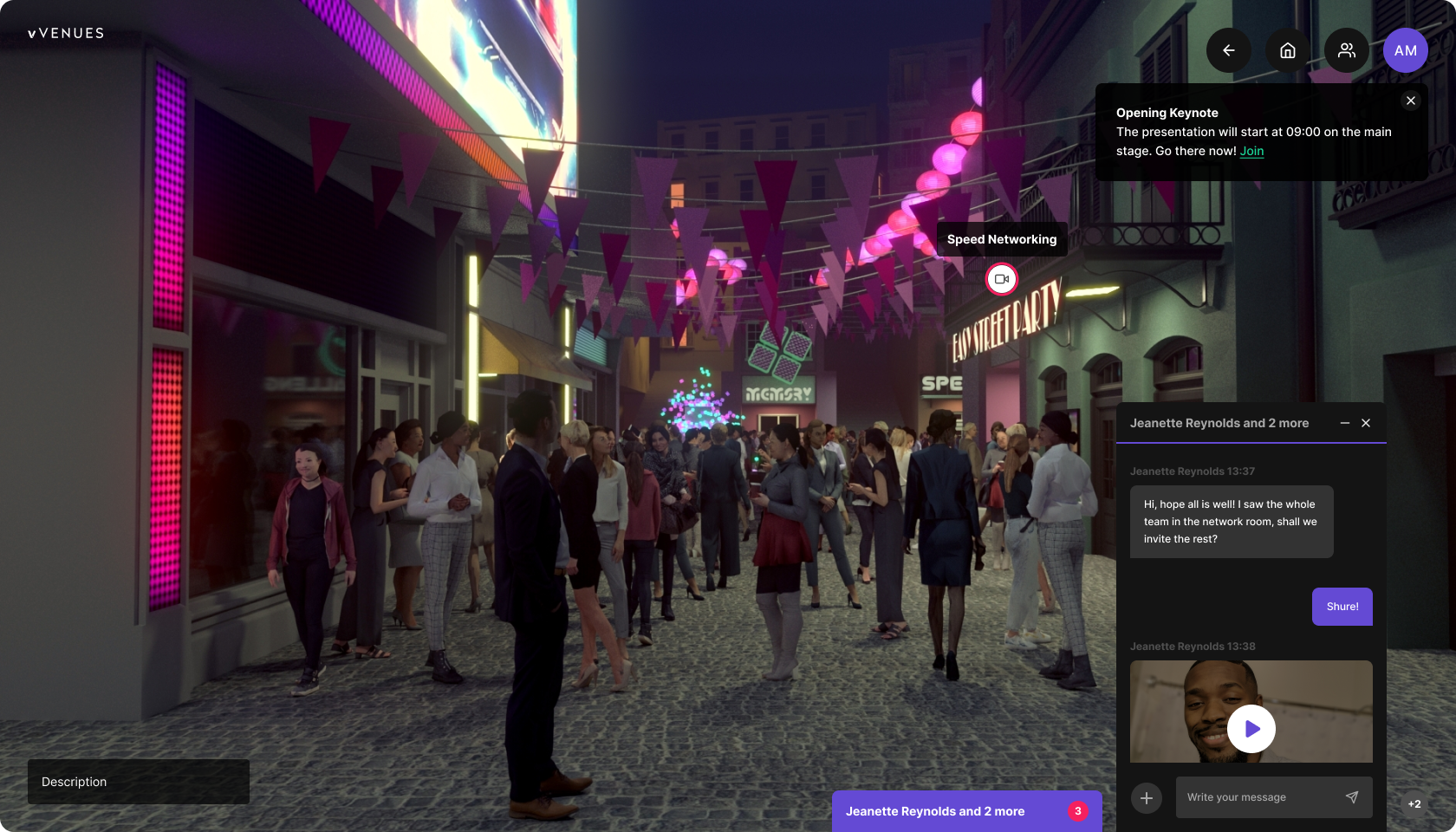 November 9, 2021
Easy Park One City
Join us to explore the Easy Park One City, a custom designed seamless virtual event experience designed for a global audience to share their experience together online.
One City includes corporate presentations and workshops in breakout sessions combined with leisure group meetings and collaboration exercises, face to face networking possibilities mixed with games and other casual activities – why don't you try out the live karaoke taxi? Take your virtual event to the next level with vVenues.
Curious about moving your brand in to the Metaverse?
Book a demo today and see how vVenues can help to strengthen your brand and business.
Book a Demo