March 9, 2022
How Women in Tech shifted to a virtual event and drew 5,000+ registrants with vVenues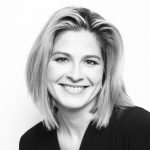 Anastasia Lodhi
Growth Manager
About Women in Tech
Women in Tech the most important platform in the Nordic region to highlight women's place in technology, continuously working to encourage more women into the tech sector – and to give inspiration to the women who are already in the industry.
The platforms mission is to enlighten, inspire and help build a network of successful, innovative and pioneering leaders. This has been done through physical events that have been growing gradually since 2014 – to today where tickets sell out in less than a minute after released.
Women in Tech had three business goals for their first fully virtual event
An event that used to be a physical event with 2,000 attendees, transformed to, due to the pandemic, a fully virtual networking activity with a unique goal – to offer a highly interactive experience for participants, partners and speakers.
"The demands was sky high – if anyone should be able to deliver a digital conference in the best way, it is Women in Tech" says Elin Eriksson, Director of Women in Tech Sweden.
For their first virtual festival, they wanted to create an unparalleled virtual experience that felt like the in-person events they hosted in years past.
With the same impact, spotlight on speakers and role models, it was supposed to deliver a significantly higher number of participants.
Technically the solution was supposed to host more than 130 international speakers who contributed to the event from various destinations globally.
Since the event is funded by partners who all want to reach the target group, the question was also about highlighting the partners from the benefit of a fully virtual environment.
The challenge at the start of the project was to figure out how to satisfy all the stakeholders with a super cool and engaging event digitally. Women in Tech needed to deliver the absolute best digital event to exceed expectations of its target audience.
Why Women in Tech chose vVenues
In the spring of 2021, Women in Tech started searching for a virtual event platform. The main objective was finding a platform that could accommodate all the functions they wanted to replace from the physical event as well as add on new digital ones.
Together, Women in Tech and vVenues pushed each other to higher heights. With great confidence in each other, we dared to try new technical solutions, such as the week before implementation to shift to a new video chat that provided a better experience, all to create a great experience for the participants.
vVenues platform met 3 key business objectives for a virtual event:
It allows event organizers to deeply customize the experience to their brand.
It's filled with features to engage with the virtual audience, including networking, chat, and the ability for attendees to hop on camera and ask questions.
And it can handle 50,000+ live, concurrent attendees.
The conference is Women in Tech's biggest engagement platform every year, the theme is held during the year, among other things together with partners who also hold their own meetups to keep the theme and conversation alive.
vVenues reimagined WIT's virtual event with unique, visionary content:
The theme of the conference was "The Power of Resilience" which was highlighted in keynotes throughout the over 40 focus sessions held during the day. Women in Tech has a strong digital presence and communicates with its members with newsletters and through social channels. LinkedIn is the most important channel when it comes to visibility and branding for the partners, where the engagement was very high before, during and after the conference.
The process of creation began with an inventory of the physical elements that formed the basis for the event's previous success and how these could be transformed into the digital environment.
This implied , among other things, 4 executional requirements:
In addition to the functional requirements, a design concept was created to clearly distinguish the event and give it a cohesive experience.
Main stage and 12 breakout scenes parallel scenes, in order to reach out with all 134 speakers with
Superb visibility for 9 partners in form of virtual stands and partner areas with the opportunity for active networking.
Separate arena for networking and group discussions in small and large groups was also created. The network room had to include interactive maintenance elements such as yoga and an interactive piano bar.
Axel Murman, Head of Product with vVenues specifies the technical and interactive features that have delivered on these executional objectives:
Audience engagement: Polling, quiz, and Q&A features were invaluable for ensuring employees stayed engaged throughout the event.
Networking: Using vVenues video Networking functionality, attendees connected with each other outside their day-to-day teams in fun, speed-networking sessions.
Customization: WIT has developed their own unique event space to ensure employees felt at home. They also customized the event's sidebar and pop-up messages to make the kickoff easy to navigate.
Sessions: To recreate the off-the-cuff authenticity of an in-person event, Scott used Sessions to create private meeting rooms for executives to meet with employees.
Expo: improve its relationship with key vendors by offering them virtual expo booths where they could connect with employees.
Instant Event Outcomes
A total of 3,487 unique people checked in during the event day, Monday, March 15, there were nearly 3,700 checked in. In total when we closed the platform for 1 month, there were 5635 unique checked-in people.
Over 2,000 people have been inside and taken part in Focus Sessions afterwards, about half of all who have entered the platform.
Our parallel focus sessions during the event day had about 300 viewers and after each focus session that took place in a live auditorium with chat, 50 people of the guests could follow into a video call for Q/A and ask the question with image and voice.
In connection with the ticket release, the membership increased by almost 2,000 people.
Ways forward
With the aim of getting women into tech , it was extremely important to prove with the help of a digital event that the technology is an enabler. That despite working from home in 2021, there is a larger community, and the platforms that allow us to connect are built by techies. The teams that develop and build contemporary and future technologies are in dire need of competences – and for diversity.
Women in Tech broke new ground through a uniquely designed digital experience tailored to its purpose and for the total of 5,635 visitors. Coordinating a packed studio broadcast with 134 international speakers pushed the boundaries of what had been possible so far.
The fact that conferences can be conducted digitally , and in many ways also increased quality means that travel can be reduced and we can access knowledge from speakers in completely different parts of the world without great climate impact.
When asked what is the most valuable thing that vVenues brought to the project, Eriksson says: "The vVenues team's on client service was extraordinary. They held our hand on the process in a way that was beyond what they were contractually obliged to".
To see the vVenues in action and learn more about its functionality and business application, join the live demo this week.
Create your Virtual Experience
Create your own Virtual Experience and see how vVenues can help to strengthen your brand and business.
Get Started