Create your Virtual Experience
We create valuable and memorable experiences that cost less, have a lower carbon footprint and are more accessible to everyone.
Get Started
Infrastructure

vVenues can be used for small gatherings or large enterprise events. Multiple stages with world-class live streaming and networking tools such as virtual meeting rooms, speed networking, polls, quizzes, games, Q&A, photo walls and much more. Analytics down to an individual level. Enterprise security that safeguards sensitive data and your attendee's privacy. We support SSO, 2FA and more. Everything happens in the browser, no apps or downloads.

Experience

vVenues is a canvas for your brand and your experience. We offer a solution with unlimited creative freedom. vVenues is the only tool available that gives you a full screen canvas that can be structured in any way. We work with Unreal Engine 5, the most powerful real-time 3D creation tool.

Knowledge

vVenues has evolved out of the award-winning agency Onemotion IMC founded in Sweden, with experience of building physical events for +20 years. We have created over 500 different plattforms since the start of vVenues from government authorities to startups.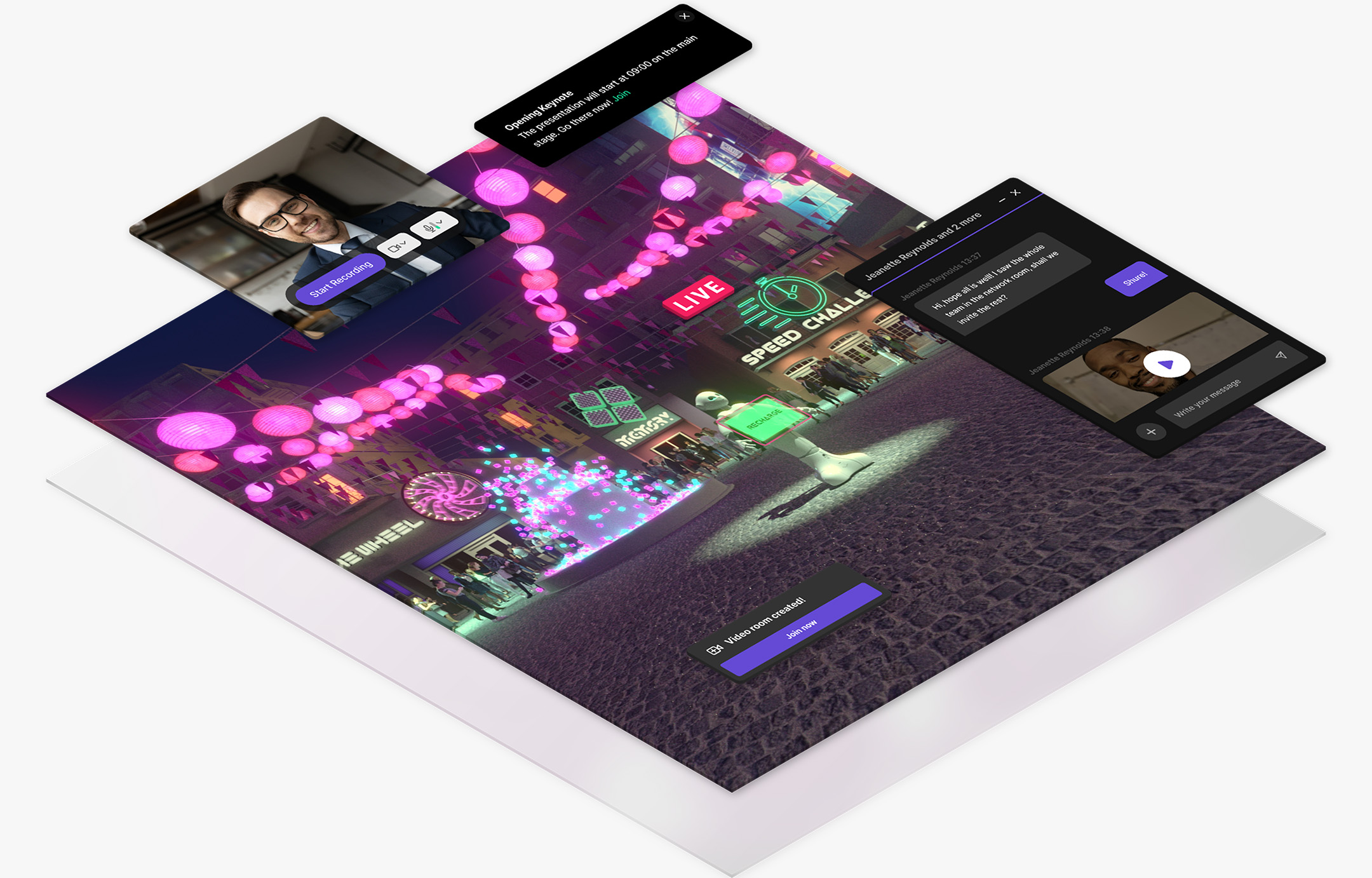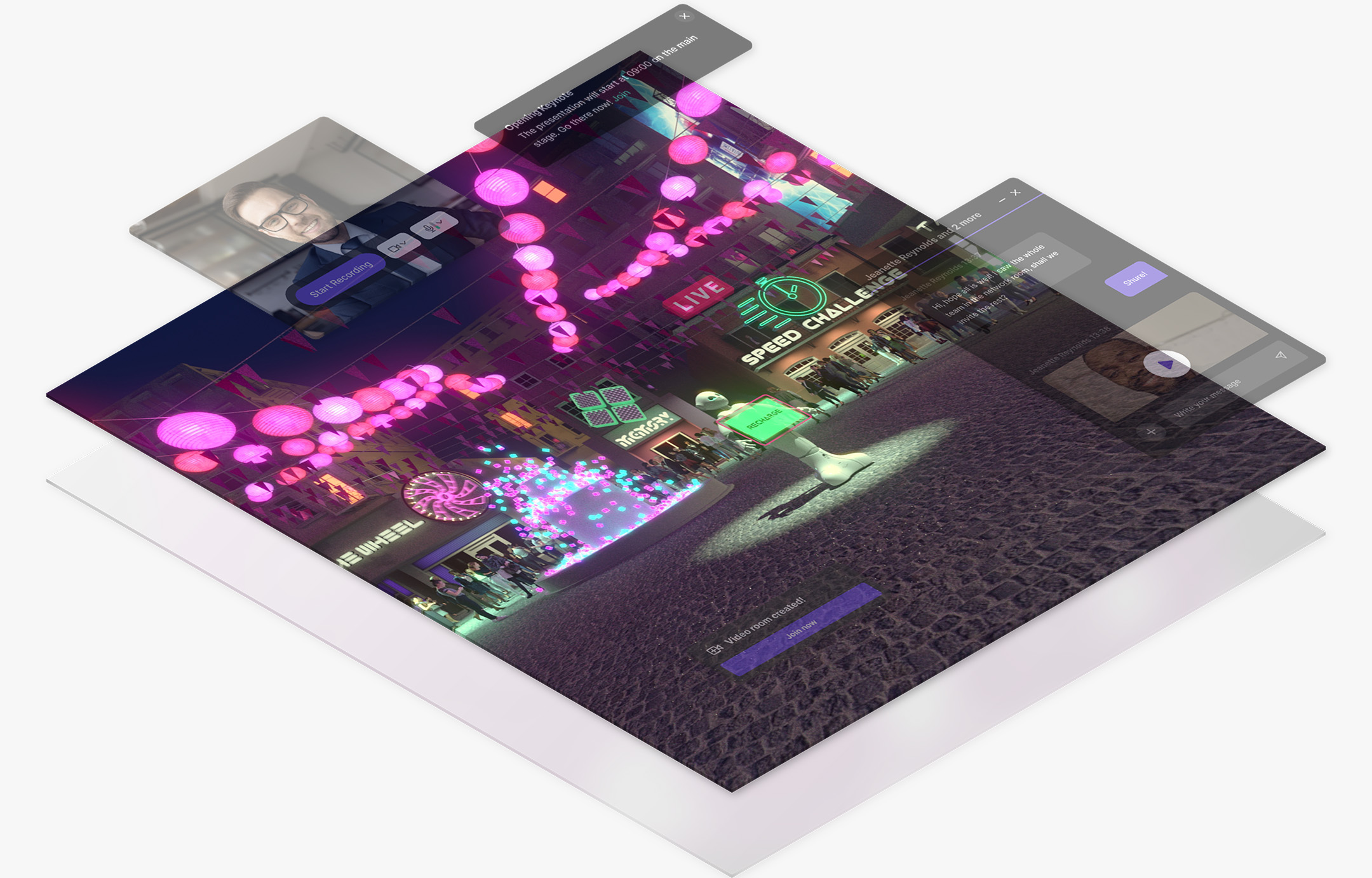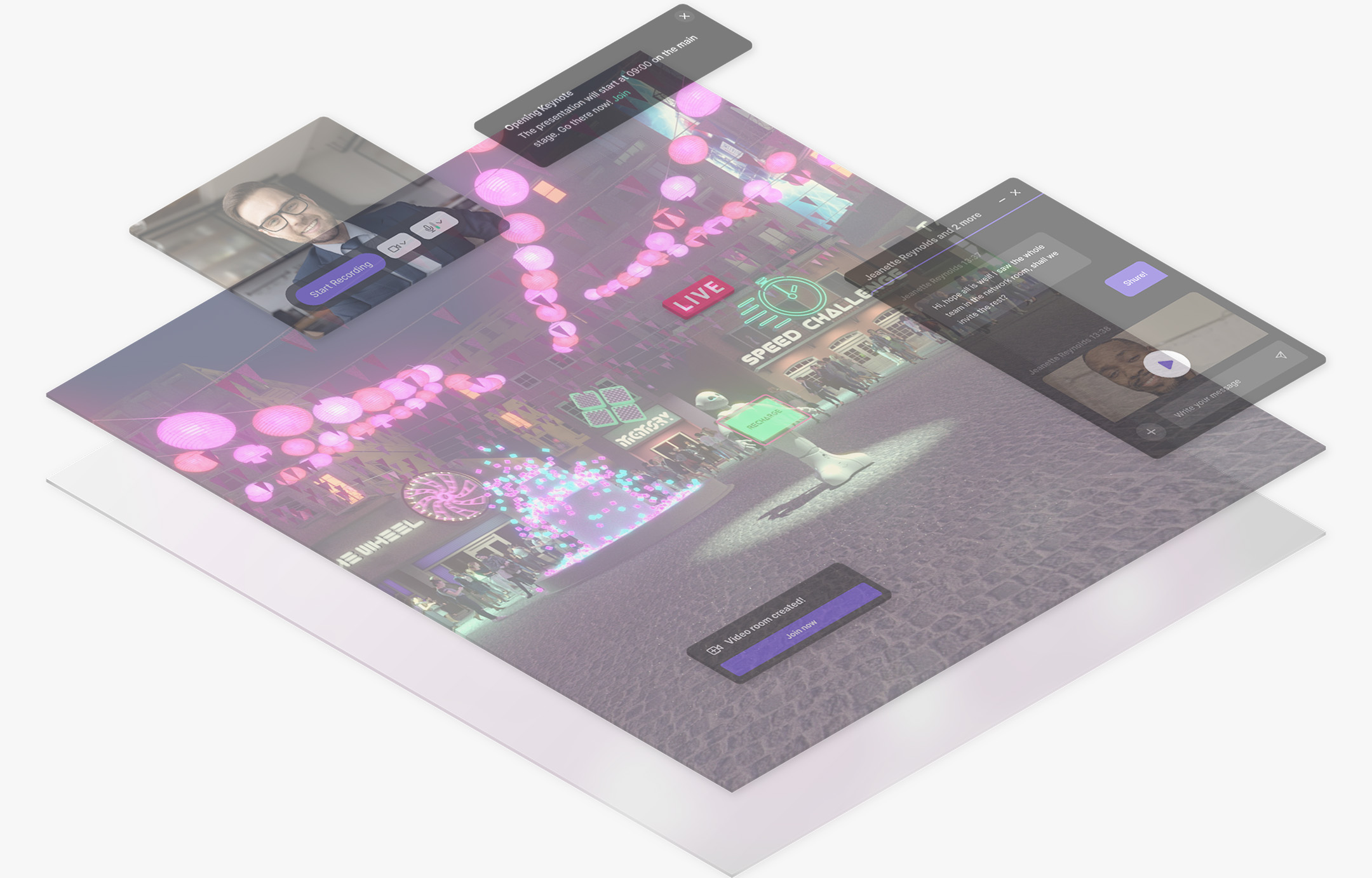 +84%
Feel like they attended 
a physical space
4.9
Out of 5 stars on G2.com
Create your Virtual Experience
Create your own Virtual Experience and see how vVenues can help to strengthen your brand and business.
Get Started